---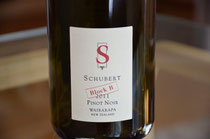 Schubert Pinot Noir Block B 2011
14% alcohol. This Pinot Noir is a selection of the Dijon Pinot Noir clones. The grapes are hand-picked, de-stemmed, had cold-maceration and fermented in stainless steel vats where the juice was left on the skins for 3 weeks. Finally the wine was aged in 45% new and 55% used French oak barriques for 18 months.
This wine is superbly crafted with layers of complexity. The nose displays notes of black cherries, truffle, plums and liquorice. The palate has lovely dark cherries, tobacco, ripe strawberries and vanilla nuances. Great structure with balanced acidity, smooth tannins and a long finish. Great quality NZ Pinot.
---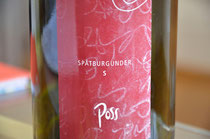 Weingut Poss - Blauer Spätburgunder "S" 
14% alcohol. Made using the Pinot Noir grape from Windesheim in Germany where the vines are grown on sandstone soils. The wine is aged in new and used oak for 18 month before being bottled.
The wine is wild with lovely aromas of mushroom, wild cherries, truffle and spice. The palate is full-bodied with gorgeous mocha, vanilla and black cherry flavours. Balanced and intense this wine is energetic. A solid example of German Pinot Noir.
---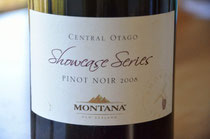 Montana Pinot Noir Showcase Series 2008
This is a gem of a wine. Beautifully balanced with bright aromas of strawberry, raspberry and cherry. The palate is rich, velvety and sophisticated with flavours of strawberry, truffle, black cherry, ripe berries and cedar wood nuances. Balanced acidity, refined tannins and a lingering finish make this an amazing example of Central Otago Pinto Noir. 
The wine is Made from the legendary New Zealand wine brand Brancott Estate, formally known as Montana. Usually known for their Sauvignon Blanc, this wine shows what a big brand with a committed winemaking team can achieve.
---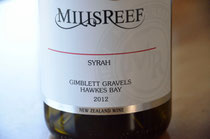 Mills Reef Reserve Syrah 2012
12.5% alcohol. Grapes sourced from the famous Gimblett Gravels region of Hawke's Bay where the vineyards are grown on prime gravel soils. The wine was aged for 8 months in French (78%) and American (22%) oak.
This Syrah is a great medium bodied wine which displays chocolate, black cherry, pepper, spice, and mocha. The tannins are refined, leading to a long velvety finish.
---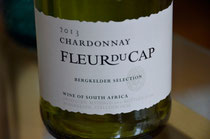 Fleur Du Cap Chardonnay 2013
13.5% alcohol. This wine has fresh aromas of melon, ripe peach, citrus fruits and pineapple. The palate is open and bright with flavours of tropical fruit, butter, apple and oak nuances. A great wine to enjoy with your meal on a typical wednesday afternoon.
---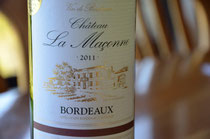 Chateau La Maconne Bordeaux 2011 

Made from the grape varietals Cabernet Sauvignon, Cabernet Franc and Merlot. This wine was very closed with some black fruit nuances and grippy tannins. The acidity was disjointed with a sparse length on the finish. Definitely to young to drink now. 
---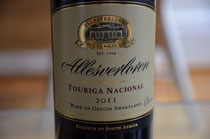 Allesverloren Touriga Nacional 2011
14% alcohol. Made from the Portuguese grape varietal Touriga Nacional. The nose is fruity with notes of plum, blackberry, pepper, liquorice and cedar wood. The palate has rich berry fruit nuances with flavours of blackberry, mint, chocolate and vanilla. 
Allesverloren is one of South Africa's pioneer wineries and is today the oldest and most successful producer from the Swartland region.  
---