---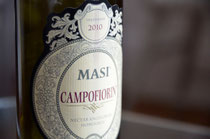 Masi Campofiorin 2010
13% alcohol. Made from the grape varietals: Corvina 70%, Rondinella 25% and Molinara 5%. This wine has a lovely spicy aroma with nuances of oak, dried cherries, chocolate, violets and spices. The palate is intense with rich flavours of vanilla, cinnamon, stewed plum and spice. A great wine to sip on while tasting a variety of rich cheeses. 
The large Masi wine brand is owned today by the Boscaini family who work together to make sure the soil and cultural characteristics of the Venetian region are expressed in their wines. 
---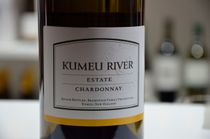 Kumeu River Estate Chardonnay
This is one of New Zealand's finest Chardonnays.  It is a blend of six vineyards in the Kumeu region, west of Auckland. The wine has made the Wine Spectator Top 100 seven times and counting, proving that the west Auckland winery is the best New Zealand can offer in terms of white wine production. 
The wine has lovely notes of peach, rockmelon, vanilla and butterscotch on the nose followed with a memorable palate that features nectarine, honey almond and yeasty flavours. The wine is balanced, layered and woven together seamlessly with great acidity and a classy finish.
---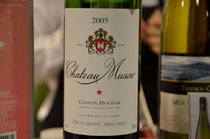 Chateau Musar 2005 Lebanon
14% alcohol. Made from the grape varieties Cabernet Sauvignon, Cinsault and Carignan. This wine has a superb texture with intense aromas of cherries, plum, figs and spice. You find rich flavours of dates, blackberry and spice on the palate. A beautifully perfumed wine which is made from vineyards near the Bekaa Valley villages in Lebanon. Chateau Musar is a legendary wine brand who grow vineyards with an average vine age of 40 years. 
---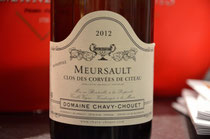 Domaine Chavy-Chouet Meursault 2012
Domaine Chavy-Chouet is a family based winery situated in Meusault. This lovely Chardonnay is made from the famed Clos des corvées de citeau vineyard. The wine is opulent and luscious with rich buttery flavours as well as some white peach and melon notes. The wine has lovely balanced acidity, great precision and a stylish finish. 
---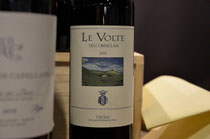 Le Volte Ornellaia Toscana 2010
13.5% alcohol. This wine is made from the varieties Merlot, Sangiovese and Cabernet Sauvignon. On the nose you find rich blackberry, blueberry and cherry, spice and oak nuances. The palate is concentrated and velvety with flavours of chocolate, blackberry and blackcurrant. A lovely wine to drink now or keep for another 5-7 years.
The wine is the third wine of Tenuta dell'Ornellaia. It is one of the most highly rated wines from Toscana IGT and has won numerous awards in recent years.
---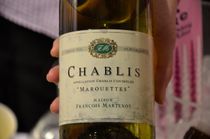 Maison Francois Martenot Chablis Marouettes 2009
This wine is a solid example of what the appellation can offer at a reasonable price. The nose is elegant with fresh citrus, honey and toast. The palate has some good minerality with a nuances of melon, butter and white peach. The finish is medium in length with balanced acidity. A nice wine to enjoy on a tuesday with some cheese and crackers. 
---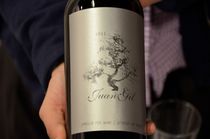 Bodegas Juan Gil D.O. Jumilla

This is a lovely unique spanish wine made with the Monastrell grape varietal also known as Mourvèdre. The vineyards have soils that have a chalky and stony soil consistency which are great for this grape. The wine was kept for 12 months in French oak barrels. 
The wine is intense, powerful and tannic with perfumed aromas of plum, damp earth, pepper and vanilla. The palate is rich and hot with flavours of black cherry, plum, chocolate and cedar box nuances. A big wine to enjoy with a BBQ. 
---