---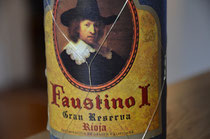 Faustino I Gran Reserva Rioja 2001
Faustino I Gran Reserva, 2001 is arguably one of the finest wines to come out of Rioja in the last 20 years. It has been chosen as Decanter's No.1 Wine of the Year for 2013 and given the best-value wine. The wine is made from Tempranillo, Graciano and Mazuelo grapes and spends 26 months in French and American oak barrels. It is beautifully balanced with round red fruits, chocolate and vanilla. It has lovely fine tannins, fresh acidity and a very long memorably finish. A great wine that comes at a fair price.
---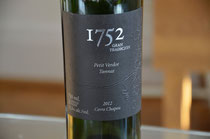 Cerro Chapeu 1752 Gran Tadicion Petit Verdot Tannat, Uruguay
This interesting wine is made using 66% Petit Verdot and 34% Tannat and is made in the relatively unknown wine producing country of Uruguay. The wine is aged in French oak barrels for 14 months before being bottled. 
13.5% alcohol. This wine has a deep red almost black colour. Fragrant spice, blueberries, coffee and cherry aromas. Rich, concentrated, spicy and full-bodied with flavours of black cherries, olives and iron almost bloody. A dense wine that inspires one to taste more from this south american producer.
---
La Garada Reserva 20111 Douro

This complex wine hails from the Douro region in Portugal. It is made using the rich native grapes of Touriga Nacional, Touriga Franca, Tinta Roriz and Tinta Barroca. This is a generous wine full of interesting earthy aromas with spoonfuls of black cherries and dark chocolate. The wine has a unique flavour profile with fine tannins, fresh acidity and a long finish. A quality wine which reinforces the fact that great portuguese wine can be purchased at reasonable prices.
---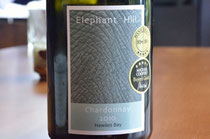 Elephant Hill Chardonnay 2010 Hawke's Bay
This seamless 2010 Chardonnay is made by one of Hawke's Bay's rising wine producers. Elephant Hill spans over 25 hectares of vineyards and specialises in Chardonnay and Syrah. The winemaker is Steve Skinner who has had vintage experience in France, California and Canada.
The grapes were handpicked and whole-bunch pressed to Burgundian oak barrels, 40% new. Native yeasts were used during the fermentation with the wine aged for 11 months on its lees before being bottled.
This Chardonnay is intense, refined and concentrated. Aromas of nectarine, peach and lemon complement the focused palate of green apple, butterscothch, peach and almond.
---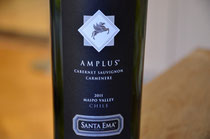 Santa Ema Amplus Cabernet Sauvignon Carmenere 2011 Chile
'Amplus' translates to honorable and distinguished in latin. It is the name given to Santa Ema's wines which have elegance and sophistication. This wine spends 12 months in oak barrels and is made using Cabernet Sauvignon and Carmenere grapes. Carmenere is a dark-skinned grape variety originally from the vineyards of Bordeaux, which has become the flagship grape in Chile. It is a late-ripening variety, needing high levels of sunshine and a warm summer to reach its full potential. 
The wine has lovely deep red colour and a exotically scented nose with aromas of plums, blueberries, and blackberries with a touch of spice. The palate is rich and concentrated with fine tannins and a memorable finish. A fantastic wine at such a fair price. A reminder that Chile can bring some high quality wine to the table.

---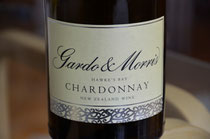 Gardo & Morris Chardonnay New Zealand
Gardo & Morris is a small family-run New Zealand Winery operating from Sweden. The wines are made by winemaker Ben Morris who studied at Lincoln University in New Zealand. His goal being to create wines with minimal vineyard sprays and additives. This wine was made using grapes from Hawkes Bay. It boasts a lovely golden colour and ripe aromas of stone fruit, vanilla, oak chips and yeast. Full-bodied and well balanced, with flavours of white peach, butterscotch and creamy vanilla oak. Great texture with a complex finish. A perfect match to have with some swedish salmon or shrimp.
---
Borgoletto Soave Fasoli Gino Italy
12% alcohol. This lovely little ecological wine is from Soave in the northern part of Italy. Fasoli Gino has been using biodynamic methods since 2006 in order to encourage the biodiversity the vines need in order to produce quality grapes. The result is a fun wine to be enjoyed in the afternoon with some light cheeses, crackers or chips. It has lovely bright aromas of pear, passionfruit and apple with a fresh palate that displays citrus fruits leading to a crisp finish. Enjoy cold when the sun is beating down on the deck.
---