---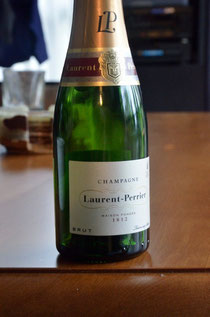 Laurent Perrier Brut NV
The great House of Laurent-Perrier own vines in the very best terroirs of Bouzy, Tours-sur-Marne, and Ambonnay. It also boasts 800 metres of excavated cellars as well as a tasting laboratory.They are also part of the 17 Champagne villages ranking in the prestigious Grand Cru area.
Michel Fauconnet is Laurent-Perrier's third Cellar Master today. He has over 40 years experience and has worked his way up from cellarman to cellar master. Over the years he has garnered a reputation as a world-class winemaker.

Le Brut is comprised of 50% Chardonnay, 35% Pinot Noir and 15% Pinot Meunier. The wine is aged for three years in the cellar before being shipped off. This Champagne is delicate, fresh and stylish. Everything that Champagne stands for. The high proportion of Chardonnay brings a pale gold colour with fine bubbles to the wine. Lovely floral notes are evident on the nose with harmonious stone fruits providing a layered mouthfeel. Well-balanced and finishes with a long aftertaste. A memorable wine.
---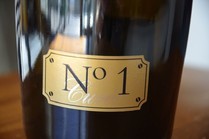 No 1. Cuvee Methode Traditionelle
Cuvée. No 1. is one of New Zealand's finest Methode Traditionelle wines. No 1. estate is situated in Marlborough where the first vines were planted in 1997 by champagne maker Daniel Le Brun and his family. Cuvée No 1. is a non vintage blanc de blancs which is made in state-of-the-art equipment from Champagne.
Overall the Methode Traditionelle was very good. 13% alcohol. This has a perfect balance between fruit and yeast. Held on the lees for two years for full autolysis which creates a beautiful mousse and complex finish. A very stylish wine.
---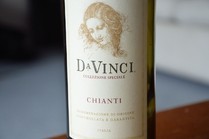 Da Vinci Chianti 2010 DOCG
In the Tuscan hills, over 200 winegraowers have joined together to form Cantine Leonardo da Vinci wines. The cooperation includes over 500 hectares of beautiful grapes. The vineyards are mostly south facing and still incorporate the old techniques of viticulture such as using the willow bark to tie the vines. Chianti is famous the world over for being the home of delicious Italian red wine. To be labeled Chianti, the grapes must be entirely sourced from any of the sub-regions of Chianti and must be at least 75% Sangiovese.
This very Italian wine is made from 90% Sangiovese and 10% Merlot. After fermentation about 15% is aged for 6 months in new and used American oak barrels. 12.5% alcohol. This wine is rich and complex with smoky plum characters. Lively red fruit and tight tannins. A lovely wine to enjoy with pasta dishes.
---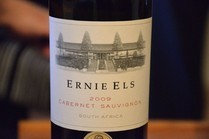 Ernie Els Cabernet Sauvignon 2009
This Cabernet Sauvignon, made by winemaker Louise Strydom. is produced in the Stellenbosch appellation of South Africa and is a proud Concours Gold Medal winner. 14.5% alcohol. The wine has lovely aromas of earth plum, spice, tobacco and olives. The palate has a full-bodied concentration of red fruits, blackcurrant, huge tannins and precise varietal characteristics. This wine would age wonderfully in the cellar for 10 years or more.
---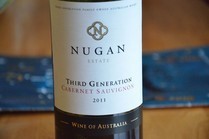 Nugan 3rd Generation Cabernet Sauvignon 2011
Nugan Estate is a producer of fine wines based in Griffith, NSW. Nugan wines have vineyards in McLaren Vale, King Valley and Riverina and source grapes from the Coonawarra region. The vineyard and winery at Nugan is also complemented by their own estate extra virgin olive oil and the award winning Griffith restaurant, Michelin.
14.5% alcohol. This wine is quite simple yet very easy drinking for such a young wine. Aromas of red berries, mint, chocolate and spices. Flavours of earthy spices, cherries, plums and liquorice. A classic expression of Australian wine. 
---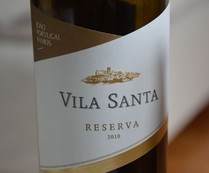 Vila Santa Reserva 2010
This wine is made from the Aragonez, Touriga, Nacional and Trincadeira varietals. For strength, the Alicante Boushet grape is added and for elegance Cabernet Sauvignon.
On the nose there is an explosion of red fruits, clove, nutmeg and plum. The palate is memorable with dollops of chocolate, blackcurrant and wild berries. 
---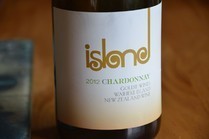 Goldie Chardonnay 2012 Waiheke Island
14% alcohol. This wine has a bright golden yellow hue. A bouquet of bright stone fruits and toasty oak. The palate has a smooth full-bodied balance with lovely infused stone fruits and oak nuances. Fine acidity and good length promise a long shelf life. One to tuck away in the cellar.
---