---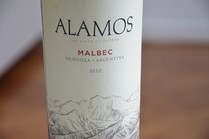 Alamos Malbec Mendoza 2012
Mendoza, Argentina's star region, has a desert climate due to the high Andes mountains which block weather coming in from the Pacific Ocean. It also has high altitute which results in cooler nights and quality acidity, sugars and polyphenols. Alamos Malbec sources its grapes from vineyards situated at an elevation of 3000 - 5000m.
The winemaking is led by Felipe Stahlschmidt who received his winemaking degree from the Universidad Nacional de Cuyo. Felipe first trained as an assistant winemaker at Catena but now runs the Alamos winemaking team. Both French and American oak is used and the grapes are hand harvested.
13.5% alcohol. On the nose you find plum, pepper, nutmeg and toasty oak. The palate is dense and full of concentrated fruit, raspberry, chocolate-alot of chocolate and vanilla. This is a great expression of Argentina. 
---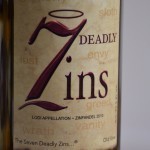 Seven Deadly Zins is the creation of Michael David Winery who are famous for their use of unique labelling. Along with the Seven Deadly Zins you have Seven Heavenly Chards, Sixth Sense Syrah and a range of other wines with similar themed names. The label for Seven Deadly Zins is probably the most eye-catching of the lot.
Seven Deadly Zins 2010
A massive 15% alcohol. Made from the grape varietals Zinfandel and Petite Sirah. The grapes are sourced from seven different vineyards in Lodi California. Vibrant ruby colour. Big aromas of earthy soil, rich dark berries and smoky wood. On the palate you find raspberry, plum, spicy nutmeg, chewy chocolate and vanilla nuances. Its packed full of fruit and is big in delivery. 
---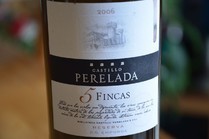 Castillo Perelada Five Fincas 2006
The five fincas wine sources its grapes from five vineyards in northern Spain (Pont de Molins, Malaveina, La Garriga, Garbet and Espolla). The varietals used include Carbernet Sauvignon, Garnatxa, Merlot, Syrah and Saso. The wine is aged in Bordeaux barrels for 17 months and finishes with a high 14.5.% Vol.

The wine is quite intense. Brick-red in colour, almost brown. Stewed plum and ripe cherries on the nose. Vanilla and thyme notes are also evident. On the palate very ripe fruits and smoky cigar nuances dominate. I believe that the 06 vintage should be consumed now. 
---

Tommasi Amarone Della Valpolicella Classico 2008
This is a beautiful fine wine from the province of Verona in Italy. 15% alcohol. Grape varieties: Corvina, Corvinone, Rondinella and Molinara. These grapes are hand picked and dried for 4 months prior to be gently pressed. Aged for 3 years in Slovanian oak barrels. Ruby red colour. Intense refined nose with plum, raisin and spicy cedar wood notes. Smooth flavours of ripe cherries and plum with a lick of oak. Elegant wine.
---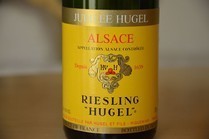 Jubilee Hugel Riesling AOC Alsace
This celebrated wine is produced from the finest vineyard plots of the Hugel estate in the heart of the grand cru Schoenenbourg. 13% alcohol. Pale green in colour. Lively bouquet with citrus aromas and discreet mineral characteristics. Well-balanced on the palate, slightly sweet white stone fruit flavours and mineral nuances. Beautiful wine to enjoy with good seafood and good company. Follow the website link below for more information about this producer.
---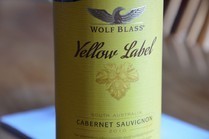 Wolf Blass Barossa Yellow Label Cabernet Sauvignon 2010

A nice affordable Australian red wine that can be found in most retail outlets. Wolf Blass was first established in 1966, a time when wine was first created in a tin shed. Nowadays it is one of Australia's largest wine labels. Wolf Blass Yellow Label Cabernet Sauvignon is sourced from vineyards in South Australia.
13.8% alcohol. Matured in French and American oak. This wine is deep crimson purple in colour. Aromas of minty chocolate and plum jam. Lovely flavours of rich fruit and spicy vanilla oak gives the wine an attractive easy drinking approach.
---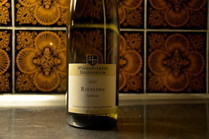 Winzerverein Deidesheim Riesling Spätlese 2009 Pfalz Germany
 
A delightfully bright Riesling, with a lovely aromatic, fresh lemony, honeyed nose. The palate has a brilliant balance between sweet tropical fruit and grapefruit acidity. Fruity, fresh and low in alcohol (10%).  
---