---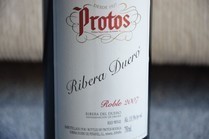 Protos Ribera Duero Roble 2007
This is the original wine that gave the Ribera Del Duero its reputable name. The name Protos comes from the Greek word 'First' which was intended to represent the proud history of the winery which was created in 1927, the first in the Ribera.
The wine is made in temperature-controlled stainless steel tanks and aged in New American oak barrels for 6 months. The grape variety is 100% Tinta del Pais (Tempranillo). The nose has intriguing aromas of cherry, raspberry, vanilla wood, bacon and smoke. On the palate you find soft red berries, raspberry, spice and earthiness. 
---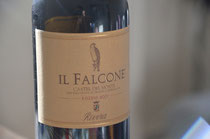 IL Falcone Rivera
This gorgeous wine is made in Puglia, a rustic area of southern Italy which has a land area approximately 400 kilometers long and 50 kilometers wide. In recent times the winemaking in Puglia has become serious with more focus put on single vineyard wines. Rivera's vineyards are located in an area where the grape variety Nero di Troia is king.
70% Nero di Troia and 30% Montepulciano. The wine is intense, full-bodied, rich and sophisticated with expressive aromas of dark fruits, spices, violets, chocolate and vanilla. The palate is voluptuous and dark with concentrated dark fruits, great structure and awesome balance.  
---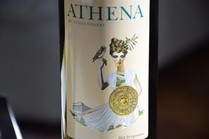 Athena Peloponnese Greece
The Peloponnese is a region in the south of Greece that has an area of about 15,490 km². The history of wine in Peloponnese dates back as far as 7000 years and was famous during classical Grecce and Rome for being a place where top quality wine was made. There are three official sub-regions in Peloponnese; Patras which is famous for its muscat; Nemea which is well-known for its use of the local grape Agiorghitiko and Matinia which grows a wide selection of grape varietals.
The wine pictured above is very different in style from the typical international styled Merlot blends you can find in supermarkets today. On the nose you find dusty soil, ripe berries and nuts. On the palate you get semi-sweet plum, powdery tannins and fine slick acid. The wine instantly gave a picture in my mind of a sunset over dusty soil with ancient nut trees hanging on and the sea lapping nearby. If you are looking for a sense of place and want to visit Greece in your own home then this bottle of sunshine is for you. 
---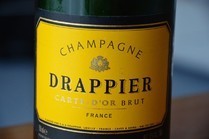 Drappier Carte d'Or Champagne
The Carte d'Or cuvée is the classic style produced by Drappier. With 80-90% Pinot Noir, 5% Pinot Meunier and 5-15% Chardonnay, the finished champagne has the finest grape varietals from the best vineyards in Champagne. The classic yellow label was created in 1952 to express the richness of the champagne within.
The cuvée is rich and gold in colour. The bouquet has lovely stone fruits, complex minerality and slight biscuity nuances. On the palate there is infused fruits such as apricots and peaches. Fantastic quality. 
---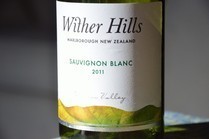 Wither Hills Sauvignon Blanc Wairau Valley 2011
Wither Hills gets their name from the imposing Wither Hills ranges which form a backdrop to the vineyards in Marlborough. Established in 1994, Wither Hills has become a well-known wine label, especially for their Sauvignon Blanc.
The 2011 vintage displays herbaceous, grassy aromas with mouth-watering grapefruit and tropical fruit characters on the palate. Fairly balanced with nice intensity. Slightly on the acidic side but still welcoming. 
---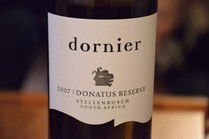 Dornier Donatus Reserve 2007 Stellenbosch
This wine is sourced from the Western Cape in South Africa. 14% alcohol. Made from the grape varieties Cabernet Sauvignon 95% & Cabernet Franc 5%. 2007 had optimal ripening conditions for the grapes which was utilized to produce this quality wine. Aromas of spice, capsicum, tobacco and plum. Flavours of red fruits, slight green characters, firm tannins and deep concentration. A fine wine to enjoy with a BBQ. 
---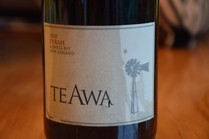 TeAwa Syrah 2010 Hawkes Bay
TeAwa is a single vineyard estate located in the heart of the Gimblett Gravels wine region of Hawke's Bay. 'Te Awa' means 'River of God' in Maori, a reference to the subterranean streams over which the vineyards are situated. The Te Awa Winery have vineyards planted in alluvial soils, which originate from the old Ngaruroro River which used to flow through the region.
13.5% alcohol. Made from 100% Syrah grapes, this wine was aged for 15 months in French oak barrels. Aromas of blackberry and oaky wood with hints of tobacco. Big red fruits on the palate with tight tannins. Medium bodied, this wine will hold up to any pasta dish.
---