---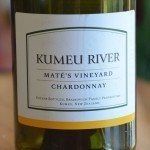 Kumeu River Mate's Vineyard Chardonnay 2008
Kumeu River is home to one of New Zealand's finest Chardonnay. Formely known as San Marino Vineyards, Kumeu River is located in Kumeu, West Auckland. Kumeu River is owned and run by the Brajkovich family who originally came from Croatia. Michael Brajkovich MW is the winemaker now who began producing a Burgundy-influenced style of Chardonnay in the 80's. Using indigenous yeasts, extended lees aging and malolactic fermentation, the wines have since gained international awards and top ratings from Wine Spectator and Robert Parker.
Kumeu River Mate's Vineyard Chardonnay is hand harvested, whole bunch pressed and fermented with indigenous yeast. The wine then undergoes malo-lactic fermentation as well as 11 months maturation in barrel.
Expressive peach and mineral notes on the nose combine with a concentrated palate that features balanced acidity and fruit. This wine will cellar for 5+ years easily and is a wine that expresses New Zealand's terroir perfectly. Follow the website link below for more information about this wine. http://www.kumeuriver.co.nz/
---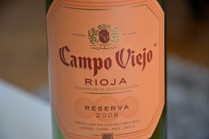 Campo Viejo Rioja Reserva 2008
Campo Viejo is one of the largest and most famous of all Rioja wine producers. The winery first made headlines in 1959 when two local winemakers – Beristain and Ortigüela – created the first vintage which quickly became a symbol of the quality, colour and intensity that Rioja is known for. The winemaking is now headed by Elena Adell and Roberto Vicente who have been involved in winemaking in the Rioja region for the last 20-30 years.
The grapes used in this Reserva are predominantly Tempranillo with some Graciano and Mazuelo. The wine was aged for 18 months in American and French oak casks and then a further 18 months in the bottle.
This wine is deep and concentrated with complex aromas of stewed plum, blackberries, black pepper, vanilla and oak chips. The palate is smooth with lovely black cherry, plum and coconut nuances. Rich and lingering on the finish. Follow the link below for more information about this producer.

---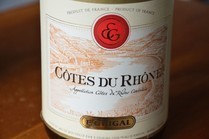 E. Guigal Côtes du Rhône 2007
The Guigal Estate was founded in 1946 by Etienne Guigal in Ampuis, a small ancient village and cradle of the Côte-Rôtie appellation. It shelters  the vineyards and the wines that have been famous for 2,400 years.
The Guigal estate owns vineyards in Condrieu and the Côte-Rôtie.
The Côte du Rhône red comes from vineyards which have soils of limestone, pebbles, granite and alluvia. The wine is comprised of 50% Syrah, 40% Grenache and 10% Mourvèdre. The vines have an average age of 35 years. The 2007 vintage displays red berries, mocha, truffle and spice on the nose. Lovely concentrated round fruits with smooth tannins on the palate. Rich with a long finish. Follow the website link for more information about E. Guigal. E. Guigal Wines
---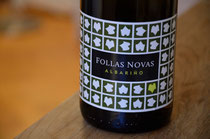 Paco & Lola Follas Novas Albarino 2012

This wine is made from the green-skinned grape variety Albarino. The grape is native to Galicia in Spain and is also known as Alvarinho in Portugal. Albarino is known for its high acidity, fresh aromas and its friendly approach.
This wine by Paco & Lola is memorable with fresh aromas of apricot, nectarine and peach. Lively acidity, great minerality and mouthwatering flavours of peach, apricot, orange peel and almonds make this a lovely wine to enjoy with seafood and salads. 
---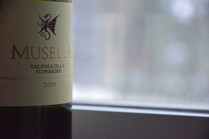 Musella Valpolicella Superiore Ripasso 2008
Sourced from the north-east Verona, on the hill that seperates Montorio from Valle d'Illasi. 20% of Corvina's grapes are dried for four weeks. 80% is 'ripassato' Amarone to earn colour and structure. The wine is then aged in barrel for three years.
13.9% alcohol. The wine has a ruby brick red colour. Aromatic bouquet with cherries, plum and cedar wood notes. Lovely flavours of cherry, blackberries, chocolate and slight turkish delight nuances. Fine soft tannins, deep concentration and a lengthly after taste. Superb!
---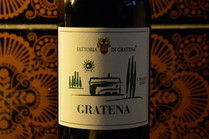 Fattoria Di Gratena Chianti DOCG 2009
Made from organic Sangiovese grapes grown near the city of Arezzo in Italy. Ruby red colour. The bouquet has lovely aromas of red plums, cherries and woody oak. The palate is concentrated with elegant flavours of bright red fruits, vanilla with smooth tannins. A seductive wine that has a touch of magic. Follow the website link below for more information about this producer. http://www.gratena.it/
---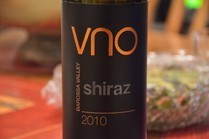 VNO Barossa Valley Shiraz 2010
VNO is a new wine venture from the Barossa Valley. Led by young winemakers, VNO is set to make waves in the near future. The wine has a deep bright cherry hue. Big aromas of blackberry, spice and plum are found on the nose. Strong tannins with large red fruit concentration and coffee notes make this wine a good choice for the BBQ. Follow the website link below for more information about this young producer.
---